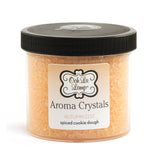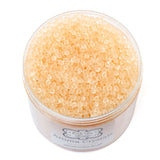 Autumn Zest - Spiced Cookie Dough - 12 oz
SKU: 58302
*CLOSEOUT PRODUCT - LIMITED QUANTITY AVAILABLE
Spiced Cookie Dough - Memories of grandma's kitchen baking a batch of homemade spiced cookies. Notes: orange peel, rich cookie dough, ginger, cinnamon, peppercorn, vanilla bean.
For use with an Ooh La Lamp or a warmer that uses a 15 watt bulb.
Directions:

Note: Crystals shouldn't cover top of cage, prevents melting.