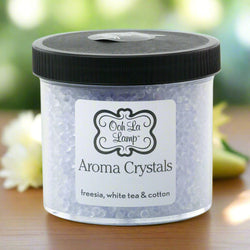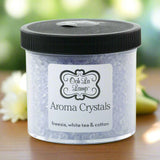 Aroma Crystals - First Date - 12 oz
SKU: 58339
Freesia, White Tea & Cotton - Soft freesia petals placed over fresh cotton and wrapped in white tea leaves. Sure to leave a lasting impression.
For use with an Ooh La Lamp or a warmer that uses a 15-watt bulb.
Directions:

Note: Crystals shouldn't cover the top of the cage, prevents melting.