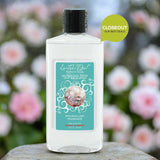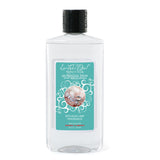 Effusion Lamp Fragrance Refill - Morning Dew - 16 oz
SKU: 55125
*CLOSEOUT PRODUCT - LIMITED QUANTITY AVAILABLE
Morning Dew - lemon, verbena, camellias. Is a rejuvenating blend that truly awakens the senses. It features the effervescent tang of fresh lemons, harmoniously mingled with the crisp and citrusy aroma of verbena, evoking a sunlit garden awakening at dawn. This bright combination is then elegantly mellowed by the sweet floral whispers of blooming camellias, adding a touch of classic southern charm.
---
Use Only In Lamps that are approved for flammable liquid.

Not sold in or shipped to California.